Chiropractor Ted Glazer D.C.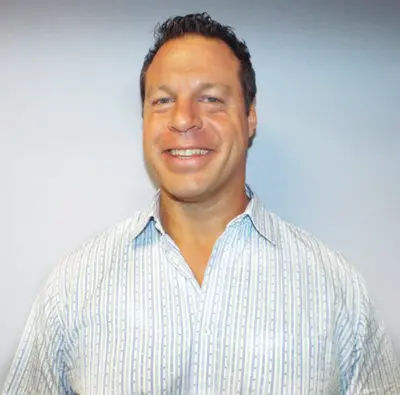 Dr. Ted Glazer, D.C. received a Bachelor of Science degree in Exercise Rehabilitation from Syracuse University where he discovered the integral role the physical frame plays in one's overall health and well being.
He had always been involved in athletics and knew he wanted a career path that included health and fitness. After working for six years as an exercise physiologist and personal trainer, he knew he was able to get tremendous results with healthy individuals. But he also realized he wanted to affect people with a wide range of health issues. In 1998 he completed his Doctorate degree in Chiropractic from Parker Chiropractic and found the correct and beneficial path of combining his educational and practical experiences to provide better and more knowledgeable care to his patients.
Dr. Glazer's unique background in Exercise Physiology and Personal Training makes him especially expert in using medically-recognized therapeutic exercises to relieve pain.
As a firm believer in simple changes his patients can make in their everyday lives to remain pain-free after treatment, he offers practical and useful advice on proper nutrition, exercises and stretching techniques.
Dr. Glazer gives lectures on the benefits of Physical Rehabilitation, Therapeutic Exercises, Pain Management and Chiropractic Treatment. He is well-known and highly regarded on the Main Line as one of its most caring, attentive and exceptional doctors.
He is a Diplomat of the National Board of Chiropractic Examiners, Licensed in PA as a Chiropractor and also licensed in PA in Adjunctive Procedures as a physician who can perform Physiotherapy Procedures.
---
Heather Glazer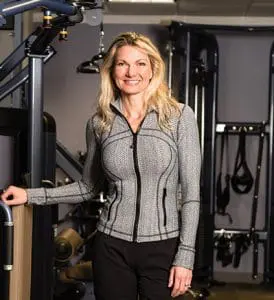 I graduated college with a Bachelor of Arts degree specializing in Bio-Chemistry. With a thorough understanding of science and anatomy & physiology, I used my degree to further my education in the health and wellness industry.  In 2008, I was certified through National Academy of Sports Medicine and worked as a personal trainer at Philadelphia Sports Club in Radnor. I incorporated pregnancy & post pregnancy certifications as well as nutrition and SMR (self-myofascial release) to my resume. Using strength training machines, I focused on core strength, conditioning and flexibility for my clients.
In 2009 I became a member of the National Physique Committee (NPC) and entered four Figure Competitions.  Using my BA degree and nutrition knowledge, I created a diet plan and training program that allowed me to win" first place" at my very first competition. I have modified this plan to effectively work specifically for each client working with me.
I began working at Chiropractic Spine Center in 2013 and used my knowledge of the human body to assist patients with their exercise rehabilitation, strength conditioning and core stabilization exercises. Because each treatment plan is different for each patient, I work with Dr. Glazer to create an exercise program specifically designed for his patients needs.
The integration of chiropractic and personal training is designed to target mobility, functionality and flexibility as well as support core strengthening and pelvic stabilization. I am here to support, guide and encourage patients through their rehab and I make them a priority in doing so.
On a personal note, I am married to Dr. Glazer. I am also a mother. I have two teenagers from a previous marriage and just recently had a baby boy with Dr. Glazer. I followed my own personal training and diet plan throughout my pregnancy as well as received daily chiropractic adjustments. This allowed for an easier natural delivery and recovery time.
I am grateful to work with my husband, I am grateful to be his patient, and I am grateful to be able to create such an amazing and unique experience for his patients.
OFFICE HOURS
---
Monday
8:00am - 7:00pm

---
Tuesday
8:00am - 7:00pm

---
Wednesday
8:00am - 7:00pm

---
Thursday
8:00am - 7:00pm

---
Friday
8:00am - 7:00pm
---
Saturday
8:00am - 1:00pm